We have been providing industrial garage door repairs in the Barrie, ON area for nearly three decades.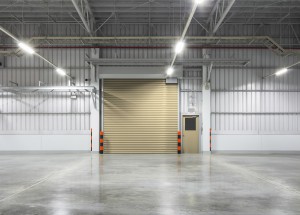 Industrial Garage Door Repairs in Barrie – Industrial garage doors are often much larger than those on residential garages, so you don't want just anyone working on your door when it has a problem. At AAA Door Guys Inc., we have been providing industrial garage door repairs in the Barrie, Ontario area for nearly three decades. Our technicians receive extensive training in safely handling all components of industrial garage doors, and we will make sure that your needs are met throughout the entire repair process. We keep all of our trucks fully stocked with tools and equipment to start a job right away, so you won't be stuck without a working garage door at your business for too long.
In addition to industrial garage door repairs, our team can also provide a wide variety of other garage door services for all types of customers. We carry many different types of doors, from wood to steel. Our team has worked on garage doors of all different brands and can easily perform industrial garage door repairs on top brands, as well as those that aren't as well-known.
If you have questions about industrial garage door repairs or any of the other services that we can provide for your business, contact us today. Our technicians stand behind their work, and we offer a satisfaction guarantee to each customer we serve. We can also accommodate budget concerns and time constraints and make sure that your industrial garage space is safe.
At AAA Door Guys Inc. we offer quality and affordable industrial garage door repair in Barrie and the surrounding areas including Orillia, Angus, Muskoka and throughout Simcoe County!