We offer repair and replacement services for garage door seals in the Barrie, ON area.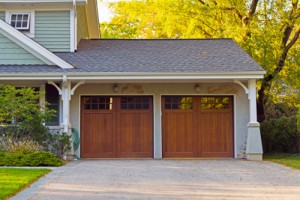 Garage Door Seals in Barrie – Here in Barrie, Ontario, we often deal with very cold weather during the winter months. If you store items in your garage that are sensitive to temperature, it is important to keep the garage door seals maintained to prevent damage to these possessions. Garage door seals also help to keep small animals out of the garage, since these critters are often looking for a warm place to go when the weather turns chilly. Sealing your garage door helps prevent cold air and moisture from coming through the garage door, so you can protect your stuff from humidity and other damage, as well.
When you have efficient garage door seals, you can also save money on energy costs. At AAA Door Guys Inc., we offer repair and replacement services for garage door seals in the Barrie area. We have been in business for more than 25 years and focus on using the highest safety practices to make sure your garage door will keep your items protected from the elements and animals that want to come in.
If you have an urgent need, call us right away for our emergency service. One unique program that we offer is our maintenance plan. If you subscribe to this plan, one of our technicians will come to your property regularly to perform an inspection of various parts of the garage door. We can look for potential problems with the garage door seals, door, bearings, and springs and help stave off any future issues that will limit the ability to open or close the door. Contact us today to learn more!
At AAA Door Guys Inc. we offer quality and affordable garage door seals in Barrie and the surrounding areas including Orillia, Angus, Muskoka and throughout Simcoe County!