We specialize in boathouse garage door installation in the Barrie area.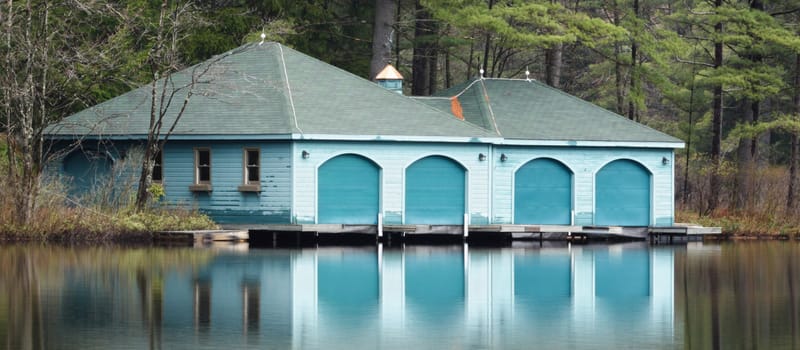 Here in the Barrie, Ontario area, we're lucky to live close to beautiful Lake Simcoe and Georgian Bay. Many property owners here have properties that sit on or near the water for easier access to the lake. If you are in this "boat," you might have a boathouse that stores one of your prized possessions. It's hard to beat the appeal of a day on the lake with your family and friends, soaking in the sunshine and cooling off in the water. When you finish up after a fun-filled day, you'll need a safe place to store your boat until the next time you can head out on the lake.
A boathouse is a great option for storage, since you can choose the custom size that fits your boat. Many boathouses have garage doors that open and close to make it easier to get your boat out when you want to use it. With a boathouse, you also don't have to worry about keeping it covered or even winterizing it during the colder months, since it will be kept indoors.
If you're thinking about building a boathouse, you'll need a trusted partner to provide the boathouse garage door installation. Here in Barrie, you can trust our team at AAA Door Guys Inc. for the job, since we specialize in boathouse garage door installation. Our company has been in business for over 25 years, and we always follow the highest safety standards and practices. We have experienced and skilled technicians who have handled a variety of boathouse garage door installation services.